Alvin: Join us for a special preview from ACME Crime Net!

Narrator: When an ice cream king named I.M. Ruthless swipes the Easter Bunny's all-power Magic Egg, causing Spring to "not come". Join Clarise Bunny, Forest Ranger Gerbert, and two helpful human kings Scott and Abby as they embark on a quest to save the egg and bring on spring. Filled with delightful clay animation and a brimming Easter basket fill of terrific tunes bring to life this happy, high spirited bunny-tale of the year that never spring.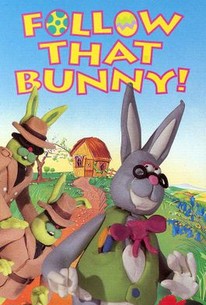 Returning Easter 2018 to ACME Holidays & Specials! Rated TV-G.

Narrator: Also coming this Easter, Picasso "Speedy" Cottontail likes to boast of his fame as the egg-painting Easter bunny. However, when the chickens who lay all those eggs go on strike, Speedy finds himself in a fix! Since Easter is fast approaching, he hops off in search of a new supply of eggs. P=smallop music superstar Bobby Goldsboro high-light this sparkling animated tale of the Easter bunny's most eggs-citing adventure ever! Easter Egg Mornin'. Presented for the first time in ACME HD! Rated TV-G.

Until Johnny came along and discovered their secret, no one knew that it was the Hill Burrow bunnies who painted the glorious colors on the magnificent flowers in the meadow. Thumpkin and the Easter Bunnies is the colorful tale of Johnny's discovery of that secret, and how it leads the coloring of the most beautiful eggs and child could ever imagine. But better than that, how it leads to the first Easter Egg Hunt! So join Johnny and his new friends, Thumpkin, Sgt. Major Bobtail, Spike, and all the rest as they go on the bonny romp of their lives. Thumpkin and the Easter Bunnies. Coming in a new video transfer this Easter. Rated TV-G.

Alvin: And, coming this April to ACME Crime Net!

Narrator: Nine-year-old Corey is very worried about her older brother, Michael. He is using drugs and he just stole her piggy bank to buy some more. Luckily, Corey has help. Join your favorite classic cartoon characters like Alvin and the Chipmunks, Teenage Mutant Ninja Turtles, Winnie-The-Pooh, Huey, Dewy, and Louie, ALF, Kermit the Frog, Miss Piggy, and more as they leap into action to help free her brother from the clutches of "Smoke", a deceptive and corrupting character who's leading Michael down the road to a drug-abuse dead end. What follows is a roller coaster ride through the perils, pitfalls, and realities of drug abuse in which the Cartoon All-Stars prove there's a smarter way to go! It's an adventure to educate young children about the dangers of alcohol and other drugs!





Presented in it's entirety in ACME HD, April 21st to ACME Holidays & Specials. Rated TV-14. Due to subject matter of this program, viewer discretion is advised for the young. We strongly suggest that children should watch this program with an adult.